Shop Steve Kaufman Art Products
Steve Kaufman Art Licensing LLC provides corporate, advertising, and media clients with access to all vivid art, iconic images, name, and personal brand of the late American pop artist Steve Alan Kaufman (SAK). These include recognizable images, celebrity, sports, and entertainment images, currency, and historical figures. We maintain the highest standards in image placement and integrity.
Click the product images below for purchase information.
We are very proud and honoured to have Steve Kaufman's artwork on our wool blankets"
by Appodia Cav. Nello., Italy

About: http://www.appodia.com/steve-kaufman-pop-art-en/
Purchase: hhttps://appodia.myshopify.com/en-us/collections/all
House of Mozart Museum Merchandise
Shakespeare Trust Birthplace Museum Shop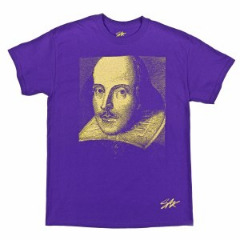 Shakespeare t-shirt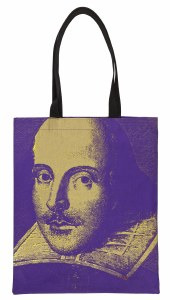 Sheakespeare book bag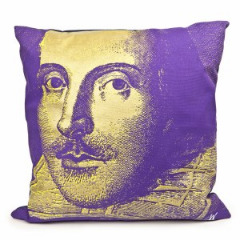 Sheakespeare Cushion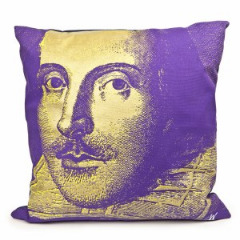 Sheakespeare Cushion Cover
Historical Exhibition Posters
"Mozart State II," a portrait of Wolfgang Amadeus Mozart created by SAK in 1997, is on permanent exhibit at the Internationale Stiftung Mozarteum, the official Mozart museum and residence in Salzburg, Austria. Steve Kaufman is the first American artist to achieve this honor. The opening night celebration was held July 30, 2014 at the Mozart Residence, Makartplatz 8, 5020 Salzburg, Österreich.
This 36.5 x 56.5-inch poster is printed on 100% acid-free fine art paper, heavy stock print from this event. PRICE: $125.00 with shipping to the continental U.S.A.
"Marilyn Red Smoking" 2003 from the exhibition Pop Art in Trieste: Steve Kaufman, August 11, 2014 - September 21, 2014.
This was the first official exhibition held following Steve Kaufman's passing.
This 16.5 x 12-inch flyer is $55.00 with shipping in USA